THE PASSIONATE AND CREATIVE FORCE BEHIND ANGELTECH CREATIONS!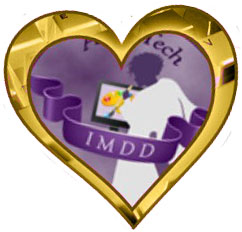 AngelTech Creations is a limited liability freelance company that offers custom designs via the web, on CD and DVD, and in print to capture your vision for your business, ministry, mission or event. We love what we do, and that means you'll get excellent service!
Our Business: Interactive Media Design & Development
ANGELTECH MERGES CREATIVITY AND TECHNOLOGY!
AngelTech Creations creates solutions that are not only attractive in design but interactive and functional. AngelTech creates user interfaces (UI) that enhance user experiences (UX) and incorporates them in your website or e-presentation (front-end development). AngelTech also codes, or programs, database applicatons for displaying or collecting data or both (back-end development).
EXPERIENCE AND CREDENTIALS
AngelTech Creations was started in 2006 and has over 25 years of combined experience. The owner and executive consultant has a BS in Information Systems, 12 years' experience in computer programming and analysis, and a BS in Web Design & Interactive Media.